Protecting Our Drivers & The Motoring Public This Holiday Season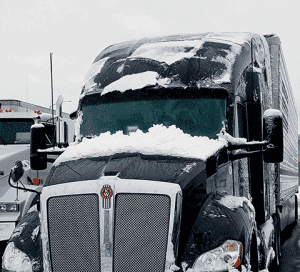 As we come into another winter, knowing the roads and weather conditions ahead is the most important aspect to safely navigate and avoid accidents. If adverse weather cannot be avoided, planning safe havens in advance is crucial to maintaining necessities such as fuel, food and water.
There are great resources available from any smart device with an internet connection. One of the best sources for information on road conditions is safetravelusa.com. This website gives access to all D.O.T. websites for each state. Some of these sites will not only give road conditions but have webcams and streaming video in real-time to see what's ahead.
Another useful site is weather.gov. This will give weather advisories and alerts for the U.S. by state, narrowing the search and even pulling up the five-day forecast for each.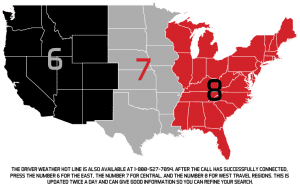 The Driver Weather Hot Line is also available at 1-800-527-7094. After the call has successfully connected, press the number 6 for the East, the number 7 for Central, and the number 8 for West travel regions. This is updated twice a day and can give good information so you can refine your search.
Sometimes weather may develop that is unforeseen and not forecasted and drivers could be caught in adverse conditions. When this happens, there are some steps to take to ensure safety:
Reduce speed.
Increase following distance
Know where safe havens are
Avoid aggressive steering or breaking
Do not park on shoulders or ramps
Keep all lights on
Stay alert
Never use the engine brake
Find the nearest safe haven to stop, gather information, and evaluate.
If conditions are unsafe stay parked and communicate.
By taking a few simple steps, we can ensure our drivers have a safe and successful winter.