Intermodal Solutions for your supply chain
Intermodal services with Stevens Transport offer customers greater flexibility and efficiency:
Unparalleled capacity to meet your year-round and seasonal demands and surges.
Reduce costs with dynamic route optimization systems.
Maximize efficiency with more options for capacity and service.
The use of integrated intermodal solutions in the supply chain has a positive impact sustainability efforts. Connect with us to learn how you can take advantage of intermodal services.
State Of the Art Shipment Management, Monitoring, and Tracking
We manage each shipment from pickup to delivery, keeping round-the-clock track of intermodal shipments with our proprietary tracking technology.  And we provide accurate shipment status reports through the EDI interface between railroads, Stevens Transport, and our customers.  Our investment in telematics and technology also allows us to monitor the temperatures and mechanical settings of equipment in transit with a network of monitoring stations throughout our international system to ensure on-time and damage-free delivery.
Stevens Transport offers refrigerated rail solutions
To ensure greater capacity, consistency, safety and reliability for our customers, Stevens Transport has created a strategic fleet of intermodal drayage capacity across the United States. As an integrated logistics intermodal provider and an asset owner of refrigerated trailers and containers, we offer flexible opportunities to maintain the integrity of your goods across the United States, Canada and Mexico.  When you choose Stevens Transport for your intermodal freight needs, you are utilizing our trucks, chassis, trailers, containers, and technology.  Take advantage of our trailer on flat car (TOFC) or container on flat car (COFC) capabilities to move your freight efficiently, on time and without interruption.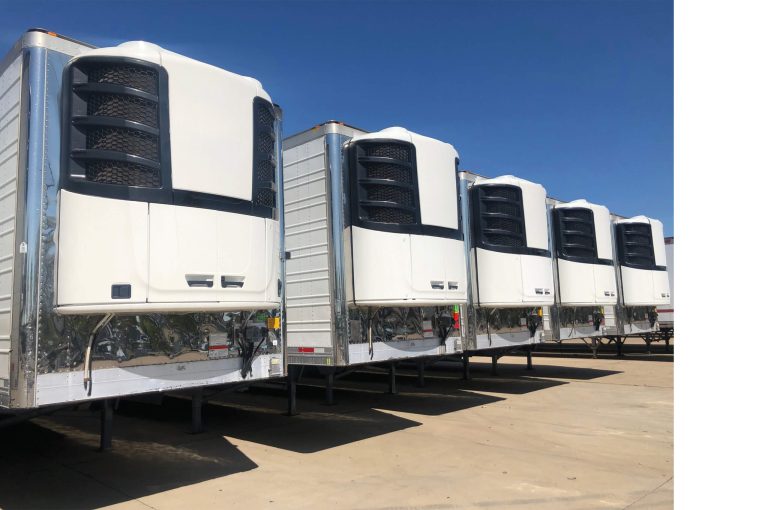 Experts In Intermodal Transportation Solutions
Stevens Transport understands the complex nature of the transportation industry and can provide your organization with all the services you need, including the efficient and cost-effective of intermodal services. Allow us to design a custom solution for your freight transportation needs.