LOOKING TO JOIN OUR FAMILY?
Although we are an asset-based transportation provider, we understand that our people are our most valuable asset. So If you are a driven individual who thrives in an environment poised for growth for an already long-standing industry-leading organization, then make Stevens Transport Family of Companies your new home.
To qualify for our MIT Programs, here is what we are looking for:
Current Students who will graduate in the next 12 months
Recent Students who graduated in the past 12 months
Current or recent graduates who excel in a constantly evolving environment through problem-solving abilities
Current or recent graduates who are capable of high-level individual performance while working in the constructs of a thriving team environment
Current or recent graduates with a strong mentality and desire for success in being a part of a championship organization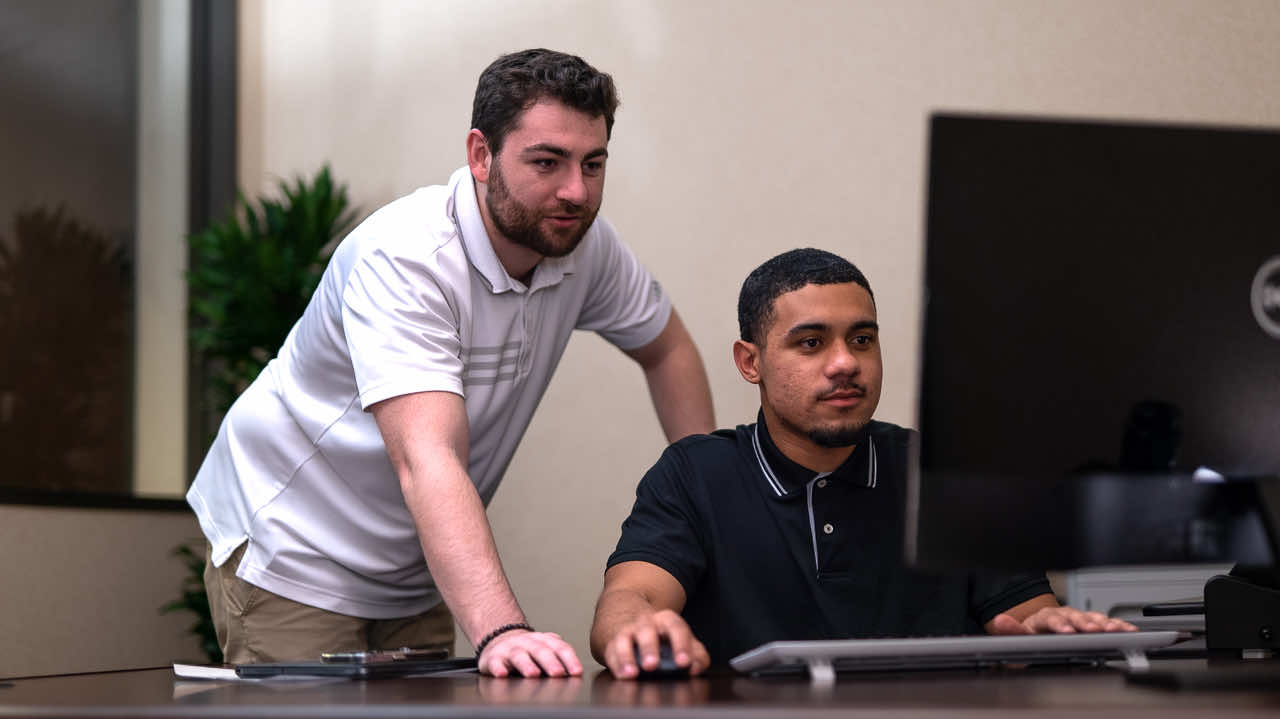 GUIDING THE NEXT GENERATION TO SUCCESS
We are very proud of our internship programs and post-graduation opportunities at Stevens Transport. Stevens provides current students and recent grads hands-on experience within your desired career path and supports you as you find your fit by challenging your skills, building your network, and applying your academic knowledge to work-related situations.
At Stevens Transport, there is never a dull moment. You will be presented with many solo projects, but don't worry you are never alone. Our tenured staff is always available as you expand your knowledge and confidence. Every Stevens employee and executive deeply values teamwork and helping one another to better the company.
Working at Stevens gave me an amazing learning experience. Not only have I learned about the trucking industry itself, but I am walking away with skills applicable across all business aspects.

– ADAM N., University of Kansas
INTERNSHIP PROGRAM
We offer a range of paid internship opportunities for sharp individuals. Undergraduate students from various disciplines join the Stevens Transport family to learn about the transportation industry and the breadth of corporate career opportunities that support cold chain logistics. Our goal is to develop new talent and test candidates for the right 'fit' for future full-time employment. We do this by offering relevant work experience on challenging projects and assignments.
LEARN MORE ABOUT OUR INTERNSHIP PROGRAM
Interning at Stevens Transport was an exciting way to explore the transportation industry. Right away, I was thrown into a project and had the opportunity to meet with several operations employees. I was given full reign of the project and was able to use my perspective to come up with an efficient solution.

– MEGAN M., University of Texas Dallas